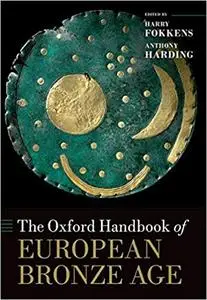 Harry Fokkens, Anthony Harding, "The Oxford Handbook of the European Bronze Age"
English | 2013 | ISBN: 0198855079, 0199572860 | 979 pages | PDF | 16.1 MB
The Oxford Handbook of the European Bronze Age is a wide-ranging survey of a crucial period in prehistory during which many social, economic, and technological changes took place. Written by expert specialists in the field, the book provides coverage both of the themes that characterize the
period, and of the specific developments that took place in the various countries of Europe.
After an introduction and a discussion of chronology, successive chapters deal with settlement studies, burial analysis, hoards and hoarding, monumentality, rock art, cosmology, gender, and trade, as well as a series of articles on specific technologies and crafts (such as transport, metals, glass,
salt, textiles, and weighing). The second half of the book covers each country in turn. From Ireland to Russia, Scandinavia to Sicily, every area is considered, and up to date information on important recent finds is discussed in detail.
The book is the first to consider the whole of the European Bronze Age in both geographical and thematic terms, and will be the standard book on the subject for the foreseeable future.