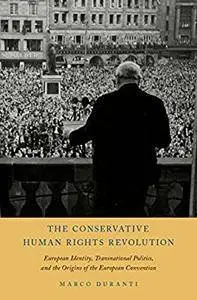 Marco Duranti, "The Conservative Human Rights Revolution: European Identity, Transnational Politics, and the Origins of the European Convention"
ISBN: 0199811385 | 2016 | EPUB / AZW3 | 711 pages | 1.5 MB
The European Court of Human Rights has long held unparalleled sway over questions of human rights violations across continental Europe, Britain, and beyond. Both its supporters and detractors accept the common view that the European human rights system was originally devised as a means of containing communism and fascism after World War II.
In The Conservative Human Rights Revolution, Marco Duranti radically reinterprets the origins of the European Convention on Human Rights (ECHR), arguing that conservatives conceived of the treaty not only as a Cold War measure, but also as a vehicle for pursuing a controversial domestic political agenda on either side of the Channel. Just as the Supreme Court of the United States had sought to overturn Franklin Roosevelt's New Deal, a European Court of Human Rights was meant to constrain the ability of democratically elected governments to implement left-wing policies that British and French conservatives believed violated their basic liberties.
Conservative human rights rhetoric, Duranti argues, evoked a romantic Christian vision of Europe. Rather than follow the model of the Universal Declaration of Human Rights, conservatives such as Winston Churchill grounded their appeals for new human rights safeguards in the values of a bygone European civilization. All told, these efforts served as a basis for reconciliation between Germans and the "West," the exclusion of communists from the European project, and the denial of equal protection to colonized peoples.
Illuminating the history of internationalism and international law, and elucidating Churchill's Europeanism and critical contribution to the genesis of the ECHR, this book revisits the ethical foundations of European integration across the first half of the twentieth century and offers a new perspective on the crisis in which the European Union finds itself today.
Many Thanks to Original uploader.
For More Rare Movies
Check out my blog!
Download Links :
No Mirrors Please