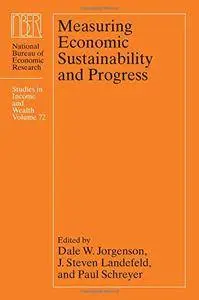 Measuring Economic Sustainability and Progress (National Bureau of Economic Research Studies in Income and Wealth) by Dale W. Jorgenson
English | 2014 | ISBN: 022612133X | 808 Pages | PDF | 2.98 MB
Since the Great Depression, researchers and statisticians have recognized the need for more extensive methods for measuring economic growth and sustainability. The recent recession renewed commitments to closing long-standing gaps in economic measurement, including those related to sustainability and well-being.

The latest in the NBER's influential Studies in Income and Wealth series, which has played a key role in the development of national account statistics in the United States and other nations, this volume explores collaborative solutions between academics, policy researchers, and official statisticians to some of today's most important economic measurement challenges. Contributors to this volume extend past research on the integration and extension of national accounts to establish an even more comprehensive understanding of the distribution of economic growth and its impact on well-being, including health, human capital, and the environment. The research contributions assess, among other topics, specific conceptual and empirical proposals for extending national accounts.