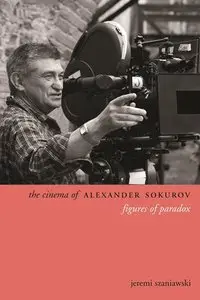 The Cinema of Alexander Sokurov: Figures of Paradox (Directors' Cuts) by Jeremi Szaniawski
English | 2014 | ISBN: 0231167342, 0231167350 | 256 pages | EPUB | 21,5 MB
One of the last representatives of a brand of serious, high-art cinema, Alexander Sokurov has produced a massive oeuvre exploring issues such as history, power, memory, kinship, death, the human soul, and the responsibility of the artist. Through contextualization and close readings of each of his feature fiction films (broaching many of his documentaries in the process), this volume unearths a vision of Sokurov's films as equally mournful and passionate, intellectual, and sensual, and also identifies in them a powerful, if discursively repressed, queer sensitivity, alongside a pattern of tensions and paradoxes. This book thus offers new keys to understand the lasting and ever-renewed appeal of the Russian director's Janus-like and surprisingly dynamic cinema – a deeply original and complex body of work in dialogue with the past, the present and the future.
My nickname -
interes