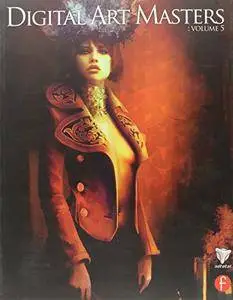 Digital Art Masters: Volume 5 (Digital Art Masters Series) by 3dtotal
English | 2010 | ISBN: 0240522109 | 304 Pages | PDF | 56.34 MB
Meet some of the finest 2D and 3D artists working in the industry today and discover how they create some of the most innovative digital art in the world. More than a gallery book or a coffee table book- Digital Art Masters Volume 5 includes over 50 artists and 900 unique and stunning 2D and 3D digital art. Beyond the breath taking images is a breakdown of the techniques, challenges and tricks the artists employed while creating stunning imagery. This volume, much like the previous volumes is not your standard coffee table book nor is it our usual how-to-book. New to this volume will be 5 artist video tutorials. Five artists will specifically detail an aspect of their gallery image from start to finish, offering further technique driven insight and expertise offering 2 ½ hours of additional inspiration. With a click of a mouse, artists willbe able to apply the leading techniques to their own work with access to additional video tutorials, source files, textures and digital brushes at the companion website.