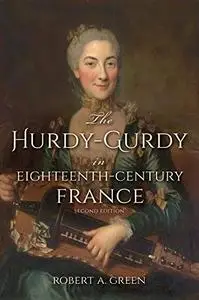 The Hurdy-Gurdy in Eighteenth-Century France, Second Edition (Publications of the Early Music Institute) by Robert A. Green
October 31, 2016 | ISBN: 0253024951 | English | 144 pages | PDF | 2 MB
The hurdy-gurdy, or vielle, has been part of European musical life since the eleventh century. In eighteenth-century France, improvements in its sound and appearance led to its use in chamber ensembles. This new and expanded edition of The Hurdy-Gurdy in Eighteenth-Century France offers the definitive introduction to the classic stringed instrument. Robert A. Green discusses the techniques of playing the hurdy-gurdy and the interpretation of its music, based on existing methods and on his own experience as a performer. The list of extant music includes new pieces discovered within the last decade and provides new historical context for the instrument and its role in eighteenth-century French culture.