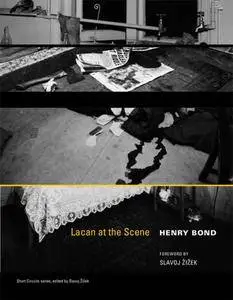 Lacan at the Scene by Henry Bond
English | 2009 | ISBN: 0262013428 | 256 Pages | PDF | 8.43 MB
What if Jacques Lacan--the brilliant and eccentric Parisian psychoanalyst--had worked as a police detective, applying his theories to solve crimes? This may conjure up a mental film clip starring Peter Sellers in a trench coat, but in Lacan at the Scene, Henry Bond makes a serious and provocative claim: that apparently impenetrable events of violent death can be more effectively unraveled with Lacan's theory of psychoanalysis than with elaborate, technologically advanced forensic tools. Bond's exposition on murder expands and develops a resolutely Žižekian approach. Seeking out radical and unexpected readings, Bond unpacks his material utilizing Lacan's neurosis-psychosis-perversion grid.


Bond places Lacan at the crime scene and builds his argument through a series of archival crime scene photographs from the 1950s--the period when Lacan was developing his influential theories. Bond takes us inside the perimeter set by police tape, guiding us into a series of explicit, even terrifying, murder scenes. It is not the horror of the ravished and mutilated corpses that draws his attention; instead, he interrogates seemingly minor details from the everyday, isolating and rephotographing what at first seems insignificant: a single high-heeled shoe on a kitchen table; carefully folded clothes placed over a chair; a plate of chocolate biscuits on a dinner table; lewd graffiti inscribed on a train carriage door; an arrangement of workman's tools in a forest clearing. From these mundane details he carefully builds a robust and comprehensive manual for Lacanian crime investigation that can stand beside the FBI's standard-issue Crime Classification Manual.
Henry Bond is Senior Lecturer in Photography at Kingston University in Surrey, England.
In 1990, with Sarah Lucas, Bond organized the art exhibition East Country Yard Show, which was influential in the formation and development of the YBA art movement; together with Damien Hirst, Angela Bulloch and Liam Gillick, the two were "the earliest of the YBAs."
Bond's visual art tends to appropriation and pastiche; he has exhibited work made collaboratively with YBA artists including a photograph made with Sam Taylor-Wood and the Documents Series, made with Liam Gillick.
In the 1990s, Bond was a photojournalist working for British fashion, music, and youth culture magazine The Face. In 1998, his photobook of street fashions in London The Cult of the Street was published. His Point and Shoot (Cantz, 2000), explored the photo-genres of surveillance, voyeurism and paparazzi photojournalism.
[Biographical material Creative Commons Attribution-ShareAlike License/Wikipedia]