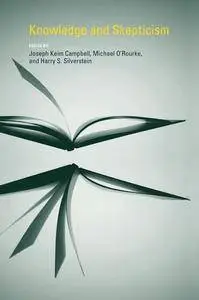 Knowledge and Skepticism (Topics in Contemporary Philosophy) (Volume 5) by Joseph Keim Campbell
English | 2010 | ISBN: 0262014084 | 384 Pages | PDF | 2.30 MB
There are two main questions in epistemology: What is knowledge? And: Do we have any of it? The first question asks after the nature of a concept; the second involves grappling with the skeptic, who believes that no one knows anything. This collection of original essays addresses the themes of knowledge and skepticism, offering both contemporary epistemological analysis and historical perspectives from leading philosophers and rising scholars. Contributors first consider knowledge: the intrinsic nature of knowledge -- in particular, aspects of what distinguishes knowledge from true belief; the extrinsic examination of knowledge, focusing on contextualist accounts; and types of knowledge, specifically perceptual, introspective, and rational knowledge. The final chapters offer various perspectives on skepticism. Knowledge and Skepticism provides an eclectic yet coherent set of essays by distinguished scholars and important new voices. The cutting-edge nature of its contributions and its interdisciplinary character make it a valuable resource for a wide audience -- for philosophers of language as well as for epistemologists, and for psychologists, decision theorists, historians, and students at both the advanced undergraduate and graduate levels.
ContributorsKent Bach, Joseph Keim Campbell, Joseph Cruz, Fred Dretske, Catherine Z. Elgin, Peter S. Fosl, Peter J. Graham, David Hemp, Michael O'Rourke, George Pappas, John L. Pollock, Duncan Pritchard, Joseph Salerno, Robert J. Stainton, Harry S. Silverstein, Joseph Thomas Tolliver, Leora Weitzman.