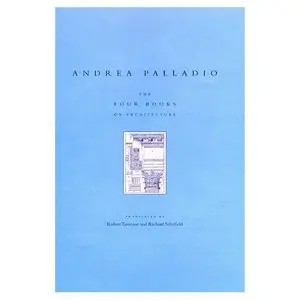 The Four Books on Architecture
Publisher: The MIT Press | pages: 436 | 1997 | ISBN: 0262161621 | CHM | 21,7 mb
Perhaps the most influential practitioner in the history of Western architecture and one of the earliest neoclassicists, Palladio created a singular corpus of architecture, the legacy of which is seen and felt in buildings of all types throughout the Western world. His theoretical and promotional treatise, I Quattro Libri dell' Architecttura, was first published in Venice in 1570 and sets forth a grammar of architecture. From building materials to residences to Roman temples, Palladio covered an incredible breadth of topics in his four volumes. This new translation in English, the first since Isaac Ware's of 1738, is simultaneously elegant and readable.