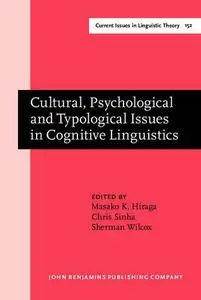 Cultural, Psychological and Typological Issues in Cognitive Linguistics: Selected Papers of the Bi-annual ICLA Meeting in Albuquerque, July 1995 By Masako K. Hiraga, Chris Sinha, Sherman Wilcox (Eds.)
1999 | 343 Pages | ISBN: 9027236569 | PDF | 34 MB
Cognitive linguistics is nothing if not an interdisciplinary and comparative enterprise. This collection addresses both the implications OF and the implications FOR cognitive linguistics of psycholinguistic, computational, neuroscientific, cross-cultural and cross-linguistic research.