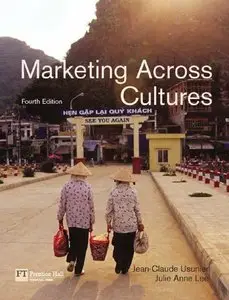 Prof Jean-Claude Usunier, Julie Lee, "Marketing Across Cultures"
P ntice H l | 2005 | ISBN: 0273685295 | 594 pages | PDF | 5,8 MB
Marketing Across Cultures offers a different approach to global marketing, based on the recognition of diversity in world markets and on local consumer knowledge and marketing practices.
The text adopts a cultural approach to international marketing, which has two main dimensions:
· A cross-cultural approach compares national marketing systems and local commercial customs in various countries.
· An intercultural approach, which is centred on the study of interaction between business people from different cultures.
The book is invaluable for senior undergraduate students who have studied a marketing management course and Postgraduate students (MBA in particular) for an international marketing course. For those who wish to improve their cultural awareness, this is essential reading.
Download