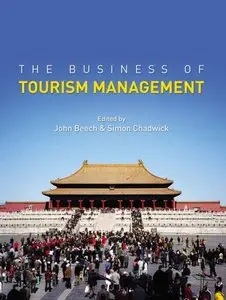 John Beech, "The Business of Tourism Management"
Fi nancal Tim es Ma nagement | 2006 | ISBN: 0273688014 | 577 pages | PDF | 14,6 MB
This exciting new book, firmly embedded in the management discipline, equips students and future managers of tourism with both the business skills and an understanding of tourism, which will enhance their employment prospects within the dynamic industry. The Business of Tourism Management(BOTM) provides an introduction to key aspects of tourism, and to the practice of managing a tourism business. It explores the functions of management within the world of tourism, showing how tourism as a business has evolved, how the tourism and travel industry is structured, and how tourism businesses operate within their political, economic and socio-cultural environments. Written and contributed by leading academics and practitioners in the UK, Europeand Australia,The Business of Tourism Management is ideal for both undergraduate and postgraduate students of tourism management.
Download