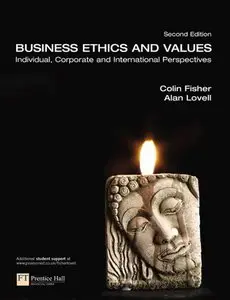 Alan Lovell and Colin Fisher, "Business Ethics and Values (2nd Edition)"
Pr tice Ha ll | 2005 | ISBN: 0273694782 | 608 pages | PDF | 5,9 MB
Business Ethics and Values introduces students to the complexities and principles of ethical issues by focusing on developing ethical awareness and the ability to argue business ethics matters. A proven resource, the second edition of this text continues to present a successful blend of business issues and academic theory, suitable for undergraduate and postgraduate students with or without practical experience of the world of organisations. It gives as much importance to individual conscience at work as it does to socially responsible behaviour at the corporate level and within the global business world.
Download