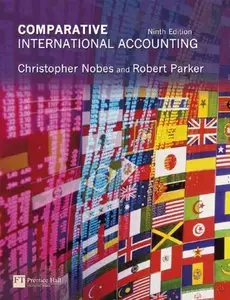 Christopher Nobes, Robert B Parker, "Comparative International Accounting (9th Edition)"
Pr ntice H al | 2006 | ISBN: 0273703579 | 600 pages | PDF | 4,4 MB
Firmly established as the leading text in the field, this new edition of Comparative International Accounting has been fundamentally updated to reflect the changes that are occurring in financial accounting and reporting as a result of the introduction of IFRS. Comparative International Accounting takes a comprehensive look at the international dimensions of financial accounting and reporting. Whilst the majority of chapters have been written by the book's two main authors, the text includes several contributions from a diverse group of international experts, all of whom are leading practitioners or academics.
Download