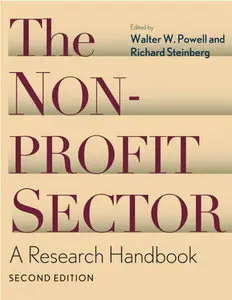 The Nonprofit Sector: A Research Handbook, Second Edition
Publisher: Yale University Press | pages: 672 | 2006 | ISBN: 0300109032 | PDF | 16,9 mb
The second edition of The Nonprofit Sector provides a novel, comprehensive, cross-disciplinary perspective on nonprofit organizations and their role and function in society. This new, updated edition keeps pace with industry trends and advances as well as with the changing interests and needs of students, practitioners, and researchers. As before, every chapter has been written to stand on its own, providing sufficient background for the reader to follow the argument without referring to other chapters—allowing readers to selectively choose those chapters that are most relevant to a particular course, interest, or issue.