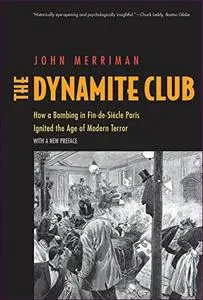 The Dynamite Club: How a Bombing in Fin-de-Siècle Paris Ignited the Age of Modern Terror by John M. Merriman
English | March 1, 2016 | ISBN: 0300217927 | PDF | 288 pages | 6.8 MB
Distinguished historian John Merriman maintains that the Age of Modern Terror began in Paris on February 12, 1894, when anarchist Emile Henry set off a bomb in the Café Terminus, killing one and wounding twenty French citizens. The true story of the circumstances that led a young radical to commit a cold-blooded act of violence against innocent civilians makes for riveting reading, shedding new light on the terrorist mindset and on the subsequent worldwide rise of anarchism by deed. Merriman's fascinating study of modern history's first terrorists, emboldened by the invention of dynamite, reveals much about the terror of today.