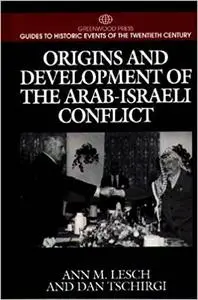 Ann M. Lesch, "Origins and Development of the Arab-Israeli Conflict"
English | 1998 | ISBN: 0313299706 | 240 pages | PDF | 32.4 MB
This highly readable and comprehensive account of the Arab-Israeli conflict from its origins to the present contains a wealth of information, analysis, and ready-reference materials. Designed for secondary school and college student use, it contains valuable essays explaining the history of the conflict and the positions of the parties, a timeline of events, biographical profiles of major players, and the text of key primary documents associated with the conflict. The authors, noted authorities on Middle East politics, have taken pains to provide a clear, factual, and objective account of the conflict and its underlying issues. A glossary of terms and an annotated bibliography of recommended further reading will aid student research.
Topical essays designed for the student and general reader provide an accessible historical overview and analysis of the origins of the Arab-Israeli conflict, the contradictory nationalist movements of Zionism and Palestinian nationalism, succinct histories of the Israelis and the Palestinians, a discussion of the role of the U.S. in the conflict, and an assessment of the current political situation and the prospects for the future. Biographical sketches provide valuable information on the historical and current personalities involved, and the text of key primary documents will aid student research. Students and interested readers can rely on this work for objective, insightful, and thorough coverage of the Arab-Israeli conflict.