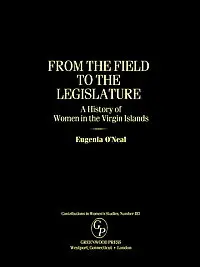 From the Field to the Legislature: A History of Women in the Virgin Islands
Publisher: Greenwood Press | ISBN: 0313317569 | edition 2001 | CHM | 168 pages | 1,10 mb
Women of the Virgin Islands: From the Field to the Legislature recognizes and restores women to their central role in the history of the Virgin Islands by examining their lives from the earliest days of the colony's settlement. Constrained by their sex, race, and colonized status, women, nevertheless, led lives of ordinary heroism, which ensured the territory's economic, social, and cultural survival. In this comprehensive history of women in one of the world's last British colonies, O'Neal shows how women continue to define and redefine themselves and their roles in both their public and private lives, even as the colony itself undergoes its own transformation.