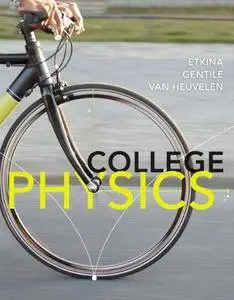 Eugenia Etkina, Michael Gentile, Alan Van Heuvelen, "College Physics"
English | ISBN: 0321715357, 032189233X | 2014 | 1226 pages | PDF | 73 MB
College Physics is the first text to use an investigative learning approach to teach introductory physics. This approach encourages you to take an active role in learning physics, to practice scientific skills such as observing, analyzing, and testing, and to build scientific habits of mind. The authors believe students learn physics best by doing physics.