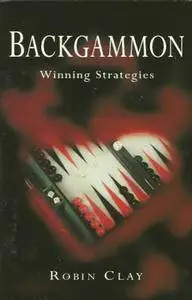 Backgammon: Winning Strategies by R.A. Clay
English | 8 Nov. 1996 | ISBN: 0330349813 | 244 Pages | PDF | 12.95 MB
This guide is for the player with basic knowledge of backgammon who wants to improve their skills. The book introduces a way of testing one's judgement by asking the reader to try their skill against common playing situations with analysis of both the correct decisions and the more misguided. The self-scoring quiz ensures the reader has learnt the principles correctly. The opening, middle game and the end game race, as well as the arithmetic of probability, are all dealt with.