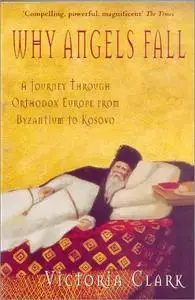 Why Angels Fall: A Journey Through Orthodox Europe from Byzantium to Kosovo by Victoria Clark
English | June 1, 2001 | ISBN: 0330487884 | EPUB | 480 pages | 4.3 MB
In revealing encounters with monks, nuns, bishops and archbishops, in monasteries ancient and modern Victoria Clark measures the depth and width of the gulf now separating Europe's Orthodox East from the Catholic and Protestant West. Many of the differences in outlook, priorities and even values can be traced back to the 1054 schism between the churches of Rome and Constantinople which created Europe's most durable fault-line. Travelling from Mount Athos to Istanbul and unravelling the tangled history, Victoria Clark demonstrates a rare sympathy with Eastern Orthodox Europe.