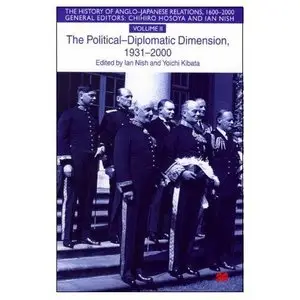 The History of Anglo-Japanese Relations: 1931-2000 - The Political-diplomatic Dimension v.2
Publisher: Palgrave Macmillan | ISBN: 0333770986 | edition 2000 | CHM | 336 pages | 1,04 mb
This volume deals with relations between Japan and Britain in the poetical diplomatic sphere from 1931 to the present day. From the political diplomatic standpoint, it discusses the deteriorating relationship of the 1930s and leads on to the development of increasingly healthy postwar relations. The book consists of parallel essays from Japanese and British academic specialists.