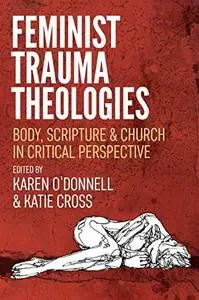 Feminist Trauma Theologies: Body, Scripture & Church in Critical Perspective by Karen O'Donnell, Katie Cross
2020 | ISBN: 0334058724 | English | 384 pages | PDF(Converted)/EPUB | 2/0.6 MB
We are living in an era when traumatic experiences are being more frequently acknowledged in public and there are multiple calls for recognition and justice for those who experience such trauma. Black Lives Matter, #metoo, the Sisters Uncut protests, campaigns against Female Genital Mutilation, and multiple sexual abuse scandals are all movements situated at the intersection of feminism and trauma.
Bringing together scholars from a range of disciplines, this book explores the relationship between trauma and feminist theologies, highlighting methodological, theological, and practical similarities between the two.
With contributions from a diverse team of scholars including Natalie Collins, Sanjee Perera, Sonia Soans, Karen O'Donnell and Al McFadyen, the book is an essential resource for all scholars and practitioners who are trying to navigate a rapidly growing scholarly field.
With a foreword by Shelly Rambo, author of Resurrecting Wounds