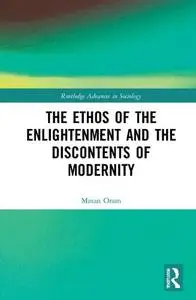 The Ethos of the Enlightenment and the Discontents of Modernity (Routledge Advances in Sociology) by Matan Oram
2022 | ISBN: 0367026414 | English | 226 pages | PDF | 4 MB
This book probes the sources and nature of the 'discontents of modernity'. It proposes a new approach to the philosophic-critical discourse on modernity.
The Enlightenment is widely understood to be the foundational moment of modernity. Yet despite its appeal to reason as the ultimate ground of its authority and legitimacy, the Enlightenment has had multiple historical manifestations and, therefore, can hardly be said to be a homogenous phenomenon. The present work seeks to identify a unitive element that allows us to speak of the Enlightenment. To do so, it enjoins the concept of 'ethos' and its relation to the 'discontents of modernity'.
This book proposes a new theoretical framework for the examination of the interrelationships between 'critical thought' and 'modernity', based on a fundamental distinction between criticism and negation. It will appeal to scholars and students of critical theory, the history of ideas, philosophy, the sociology of knowledge, and political science.