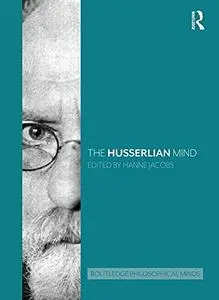 The Husserlian Mind (Routledge Philosophical Minds) by Hanne Jacobs
2021 | ISBN: 0367198673 | English | 568 pages | PDF | 16 MB
Edmund Husserl (1859-1938) is widely regarded as the principal founder of phenomenology, one of the most important movements in twentieth-century philosophy. His work inspired subsequent figures such as Martin Heidegger, his most renowned pupil, as well as Jean-Paul Sartre and Maurice Merleau-Ponty, all of whom engaged with and developed his insights in significant ways. His work on fundamental problems such as intentionality, consciousness, and subjectivity continues to animate philosophical research and argument.
The Husserlian Mind is an outstanding reference source to the full range of Husserl's philosophy. Forty chapters by a team of international contributors are divided into seven clear parts covering the following areas:
major works
phenomenological method
phenomenology of consciousness
epistemology
ethics and social and political philosophy
philosophy of science
metaphysics.
Contained in these sections are chapters on many of the key aspects of Husserl's thought, including intentionality, transcendental philosophy, reduction, perception, time, self and subjectivity, personhood, logic, psychology, ontology, and idealism.
Offering an unparalleled guide to the enormous range of his thought, The Husserlian Mind is essential reading for students and scholars of Husserl, phenomenology, and the history of twentieth-century philosophy. It will also be of interest to those in related fields in the humanities, social sciences, and psychology and the cognitive sciences.