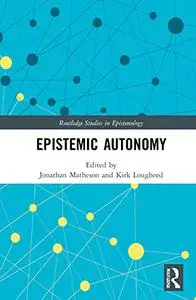 Epistemic Autonomy (Routledge Studies in Epistemology) by Jonathan Matheson, Kirk Lougheed
2021 | ISBN: 0367433346 | English | 358 pages | PDF | 2.7 MB
This is the first book dedicated to the topic of epistemic autonomy. It features original essays from leading scholars that promise to significantly shape future debates in this emerging area of epistemology.
While the nature of and value of autonomy has long been discussed in ethics and social and political philosophy, it remains an underexplored area of epistemology. The essays in this collection take up several interesting questions and approaches related to epistemic autonomy. Topics include the nature of epistemic autonomy, whether epistemic paternalism can be justified, autonomy as an epistemic value and/or vice, and the relation of epistemic autonomy to social epistemology and epistemic injustice.
Epistemic Autonomy will be of interest to researchers and advanced students working in epistemology, ethics, and social and political philosophy.