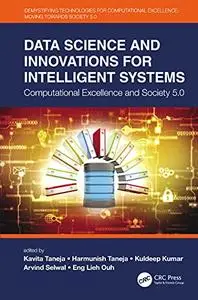 Data Science and Innovations for Intelligent Systems; Computational Excellence and Society 5.0; 1
by Taneja Kavita
English | 2021 | ISBN: 0367676273 | 385 pages | True PDF | 24.56 MB
Data science is an emerging field and innovations in it need to be explored for the success of society 5.0. This book not only focuses on the practical applications of data science to achieve computational excellence, but also digs deep into the issues and implications of intelligent systems.
This book highlights innovations in data science to achieve computational excellence that can optimize performance of smart applications. The book focuses on methodologies, framework, design issues, tools, architectures, and technologies necessary to develop and understand data science and its emerging applications in the present era.
This book will be useful for the research community, start-up entrepreneurs, academicians, and data centered industries and professors that are interested in exploring innovations in varied applications and areas of data science.