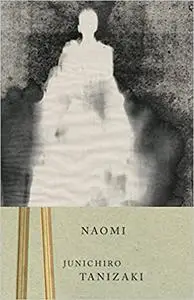 Junichiro Tanizaki, "Naomi"
English | 2001 | ISBN: 0375724745, 0394536630 | 256 pages | AZW3 | 0.4 MB
Junichiro Tanizaki's Naomi is both a hilarious story of one man's obsession and a brilliant reckoning of a nation's cultural confusion.
When twenty-eight-year-old Joji first lays eyes upon the teenage waitress Naomi, he is instantly smitten by her exotic, almost Western appearance. Determined to transform her into the perfect wife and to whisk her away from the seamy underbelly of post-World War I Tokyo, Joji adopts and ultimately marries Naomi, paying for English and music lessons that promise to mold her into his ideal companion. But as she grows older, Joji discovers that Naomi is far from the naïve girl of his fantasies. And, in Tanizaki's masterpiece of lurid obsession, passion quickly descends into comically helpless masochism.