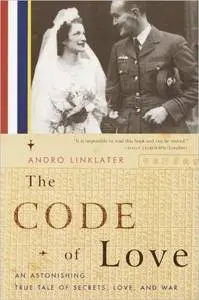 The Code of Love: An Astonishing True Tale of Secrets, Love, and War by Andro Linklater
English | February 27, 2001 | ISBN: 0385501153, 0385720653 | EPUB | 304 pages | 1.9 MB
Pamela Kirrage, beautiful and impulsive, met and fell in love with the dashing RAF pilot Donald Hill just months before Hill was shipped off to the Far East to protect the British colonies against Japanese aggression. They exchanged rings the day before he left, a promise to marry as soon as he returned. Little did they know that five years would pass before they saw each other again.
The Code of Love tells the stirring tale of Donald's experiences in the front lines of the Pacific Theater and Pamela's war efforts back in England in a dramatic, deeply moving portrayal of the World War II era and its aftermath. On the day the Japanese attacked Pearl Harbor, they also moved into Hong Kong, where Donald had the misfortune to be part of a small group of officers in charge of a meager five planes. He spent the rest of the war in a POW camp, keeping a journal of the indignities he faced in complex, nearly unbreakable code. Meanwhile, Pamela was swept into the frantic swirl of a wartime society eager to live to the fullest. She cooked meals for secret agents and danced the nights away with handsome soldiers. But her love for Donald never altered, and the two married within weeks of Donald's release at the end of the war. The scars Hill bore from his years of emotional encoding would eventually wear away at their relationship, though never their love.
Andro Linklater skillfully weaves the many fascinating parts of this tale together into an unforgettable narrative. From the mesmerizing siege of Hong Kong, to the romantic roller coaster of a truly great love, to the unbelievable efforts of the mathematician who finally cracked the encoded diary, The Code of Love is storytelling at its very finest.