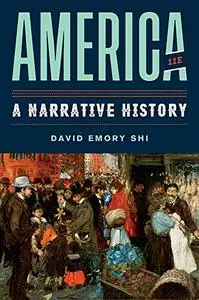 America: A Narrative History (Eleventh Edition) [Vol. Combined Volume] by David E. Shi
2019 | ISBN: 0393689697 | English | 1900 pages | PDF | 432 MB
The best-selling narrative history that students love to read.
America is the leading narrative history because students love to read it. Additional coverage of immigration enhances the timeliness of the narrative.