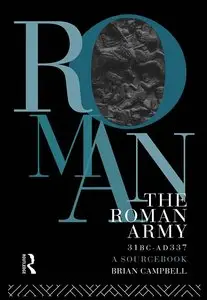 J. B. Campbell, "The Roman Army, 31 BC - AD 337: A Sourcebook"
English | 1994 | ISBN: 0415071739, 0415071720 | 292 pages | PDF | 2 MB
The Roman army was an integral part of the society and life of the Empire and exemplifies many aspects of Roman government. This sourcebook presents material which illustrates the life of the army in the field and in the community.