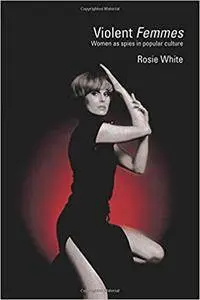 Rosie White, "Violent Femmes: Women as Spies in Popular Culture"
2007 | pages: 177 | ISBN: 0415370779, 0415370787 | PDF | 1,6 mb
The female spy has long exerted a strong grip on the popular imagination. With reference to popular fiction, film and television Violent Femmes examines the figure of the female spy as a nexus of contradictory ideas about femininity, power, sexuality and national identity. Fictional representations of women as spies have recurrently traced the dynamic of women's changing roles in British and American culture. Employing the central trope of women who work as spies, Rosie White examines cultural shifts during the twentieth century regarding the role of women in the professional workplace.
Violent Femmes examines the female spy as a figure in popular discourse which simultaneously conforms to cultural stereotypes and raises questions about women's roles in British and American culture, in terms of gender, sexuality and national identity.
Immensely useful for a wide range of courses such as film and television studies, English, cultural studies, women's studies, gender studies, media studies, communications and history, this book will appeal to students from undergraduate level upwards.
My Link