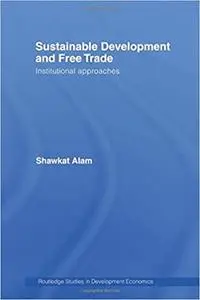 Shawkat Alam, "Sustainable Development and Free Trade: Institutional Approaches"
English | 2007 | ISBN: 0415412943 | PDF | pages: 311 | 1.4 mb
Examining institutions rather than themes, this critical book provides a comprehensive survey of the inter-relationship between trade-induced economic growth and the environment and its impact on the global quest for sustainable development.
Focusing in particular on the interests and concerns of developing countries and the skewing of international environmental policies into justifications for trade protectionism Shawkat Alam argues that environmental protection issues are inextricably linked with the economic development of developing countries whilst offering arguments for reforming the current international trade and environmental paradigms.
Covering contemporary developments on both a global and regional level in a systematic fashion and examining the United Nation's approach to sustainable development, this book is of interest to those studying in a range of disciplines, including development studies, environmental economics, the politics of international trade and environmental politics.