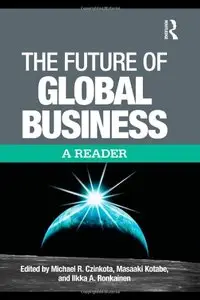 Michael Czinkota, Ilkka Ronkainen, "The Future of Global Business: A Reader"
Ro utledge | 2011 | ISBN: 0415800935 | 768 pages | PDF | 2,9 MB
In the fast-paced world of global business, success is marked by the ability to stay on top of currents events, to recognize new trends, and to react quickly to change. This book offers contributions by global marketing authorities to help you understand this rapidly changing international environment and respond to opportunities and perils. 
Editors Michael R. Czinkota and Ilkka A. Ronkainen use their years of experience in policy, business, and academia to provide these readings noted for their currency, relevancy, and scholarly depth.
Download