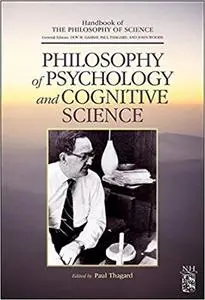 Paul Thagard, "Philosophy of Psychology and Cognitive Science "
English | ISBN: 0444515402 | 2007 | 522 pages | PDF | 4 MB
Psychology is the study of thinking, and cognitive science is the interdisciplinary investigation of mind and intelligence that also includes philosophy, artificial intelligence, neuroscience, linguistics, and anthropology. In these investigations, many philosophical issues arise concerning methods and central concepts.
The Handbook of Philosophy of Psychology and Cognitive Science contains 16 essays by leading philosophers of science that illuminate the nature of the theories and explanations used in the investigation of minds.
Topics discussed include representation, mechanisms, reduction, perception, consciousness, language, emotions, neuroscience, and evolutionary psychology.