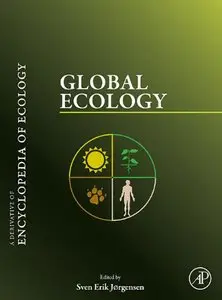 Sven Erik Jorgensen, "Global Ecology"
Ac ademic Pre ss | 2010 | ISBN: 0444536264 | 480 pages | PDF | 14,4 MB
Written by one of the most distinguished and best-known ecologists, this book deals with the ecology of planet earth, focusing on its ecological components, the biosphere, and one of the most important environmental issues facing us today - climate change. It is based on content from the well-respected Encyclopedia of Ecology (published in 2008), this volume has an international focus and covers a range of ecosystems.
- Provides an overview of the theory and application of global ecology.
- International focus and range of ecosystems makes Global Ecology an indispensable resource to scientists.
- Based on the best selling Encyclopedia of Ecology.
- Full color figures and tables support the text and aid in understanding.
Download