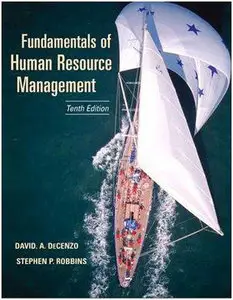 Fundamentals of Human Resource Management (10th Edition)
Wiley | ISBN : 0470169680 | November 10, 2009 | 436 pages | PDF | 14MB
Written in a clear, lively, concise, and conversational style, this book provides Human Resource professionals with an in-depth look at critical issues in human resource management (HRM). The tenth edition includes an extensive update with new examples and timely HR topics added.
DOWNLOAD LINKS
*Read before commenting*
If you can't view contents, let's use PDF-XChange Viewer (personally the best app for reading PDF) or Foxit.