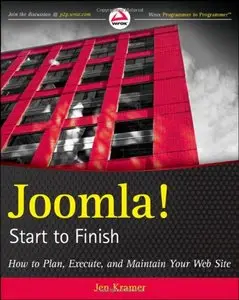 Jen Kramer, "Joomla! Start to Finish: How to Plan, Execute, and Maintain Your Web Site"
ISBN: 047057089X | edition 2010 | PDF | 364 pages | 16 mb
Joomla! offers powerful functionality and ease of configuration, making it an immensely popular open source content managementsystem. However, far more than simply downloading and installing Joomla! is required in order to create a dynamic web site. This book walks you through the critical steps that must be taken in the planning process prior to establishing a Joomla! site. Joomla! expert Jen Kramer reviews essential questions that need to be asked of a client, discusses technical solutions to a variety of challenges, and explains how a site structure should be organized.
My Links