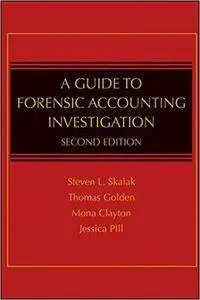 Steven L. Skalak , Thomas W. Golden, "A Guide to Forensic Accounting Investigation, 2nd Edition"
2011 | ISBN-10: 0470599073 | 648 pages | PDF | 7 MB
Recent catastrophic business failures have caused some to rethink the value of the audit, with many demanding that auditors take more responsibility for fraud detection. This book provides forensic accounting specialists?experts in uncovering fraud?with new coverage on the latest PCAOB Auditing Standards, the Foreign Corrupt Practices Act, options fraud, as well as fraud in China and its implications. Auditors are equipped with the necessary practical aids, case examples, and skills for identifying situations that call for extended fraud detection procedures.