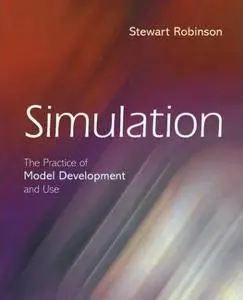 Simulation: The Practice of Model Development and Use by Stewart Robinson
Publisher: John Wiley & Sons (March 1, 2004) | ISBN-10: 0470847727 | PDF | 3,1 Mb | 336 pages
"Simulation modelling involves the developmentof models that imitate real-world operations, andstatistical analysis of their performance with a view to improving efficiency and effectiveness. Thisnon-technical textbookis focused towards the needs of business, engineering and computer science students, and concentrates on discrete event simulations as it is used in operations management. Stewart Robinson of Warwick Business School offers guidancethrough the key stages in a simulation project in terms of both the technical requirements and the project management issues surrounding it. Readers will emerge able to develop appropriate valid conceptual models, perform simulation experiments, analyse the results and draw insightful conclusions. "