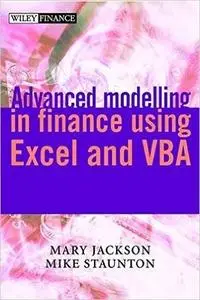 Advanced modelling in finance using Excel and VBA by Mary Jackson, Mike Staunton
Language: English | 2001 | ISBN: 0471499226 | 276 pages | PDF | 1,4 MB
This new and unique book demonstrates that Excel and VBA can play an important role in the explanation and implementation of numerical methods across finance. Advanced Modelling in Finance provides a comprehensive look at equities, options on equities and options on bonds from the early 1950s to the late 1990s.
The book adopts a step-by-step approach to understanding the more sophisticated aspects of Excel macros and VBA programming, showing how these programming techniques can be used to model and manipulate financial data, as applied to equities, bonds and options. The book is essential for financial practitioners who need to develop their financial modelling skill sets as there is an increase in the need to analyse and develop ever more complex 'what if' scenarios.
- Specifically applies Excel and VBA to the financial markets