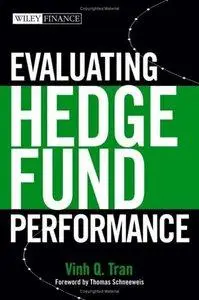 Vinh Q. Tran, "Evaluating Hedge Fund Performance"
2006 | ISBN: 0471681717 | 284 pages | PDF | 1 MB
In Evaluating Hedge Fund Performance, Dr. Vinh Tran gives readers the information they need to construct an efficient hedge fund portfolio based on their own level of knowledge. From evaluating hedge funds to picking the winners, Dr. Tran covers some of the most important issues related to this flexible investment vehicle. Evaluating Hedge Fund Performance takes the standard hedge fund book to a new level by detailing how to manage the risk of hedge funds and offering the best methods to evaluate and monitor hedge funds. With strategy based on interviews and data from experts in the field, this book is a must-read for any investor or manager who is investing in hedge funds.