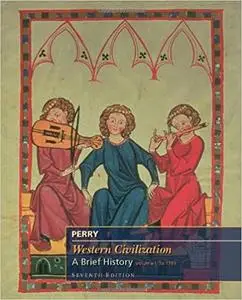 Marvin Perry, "Western Civilization: A Brief History, Volume I Ed 7"
English | ISBN: 0495901172 | 2010 | 304 pages | PDF | 11 MB
WESTERN CIVILIZATION: A BRIEF HISTORY, Vol I Seventh Edition, maintains a firm grounding in political history, while covering intellectual history (particularly the significance of ideas and contributions) to a greater and deeper extent than any other text for the course. Author Marvin Perry's accessible writing style and flexible approach make this abridged version of WESTERN CIVILIZATION: IDEAS, POLITICS AND SOCIETY an engaging text for instructors and students of the Western Civilization survey course. The most significant addition for the Seventh Edition is the insertion in every chapter of a primary source that illuminates the narrative.