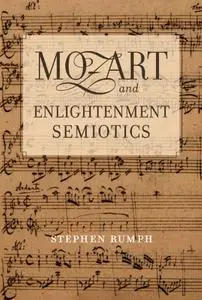 Mozart and Enlightenment Semiotics by Stephen Rumph
2011 | ISBN: 0520260864 | English | 286 pages | PDF | 12 MB
In this groundbreaking, historically-informed semiotic study of late eighteenth-century music, Stephen Rumph focuses on Mozart to explore musical meaning within the context of Enlightenment sign and language theory. Illuminating his discussion with French, British, German, and Italian writings on signs and language, Rumph analyzes movements from Mozart's symphonies, concertos, operas, and church music. He argues that Mozartian semiosis is best understood within the empiricist tradition of Condillac, Vico, Herder, or Adam Smith, which emphasized the constitutive role of signs within human cognition. Recognizing that the rationalist model of neoclassical rhetoric has guided much recent work on Mozart and his contemporaries, Rumph demonstrates how the dialogic tension between opposing paradigms enabled the composer to negotiate contradictions within Enlightenment thought.