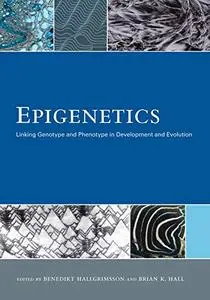 Epigenetics: Linking Genotype and Phenotype in Development and Evolution by Benedikt Hallgrimsson Ph.D., Brian K. Hall Ph.D.
Language: English | 2011 | ISBN: 0520267095 | 472 pages | PDF | 10,9 MB
Illuminating the processes and patterns that link genotype to phenotype, epigenetics seeks to explain features, characters, and developmental mechanisms that can only be understood in terms of interactions that arise above the level of the gene. With chapters written by leading authorities, this volume offers a broad integrative survey of epigenetics. Approaching this complex subject from a variety of perspectives, it presents a broad, historically grounded view that demonstrates the utility of this approach for understanding complex biological systems in development, disease, and evolution. Chapters cover such topics as morphogenesis and organ formation, conceptual foundations, and cell differentiation, and together demonstrate that the integration of epigenetics into mainstream developmental biology is essential for answering fundamental questions about how phenotypic traits are produced.