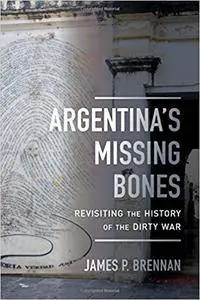 James P. Brennan, "Argentina's Missing Bones: Revisiting the History of the Dirty War (Violence in Latin American History)"
ISBN: 0520297911, 0520297938 | 2018 | EPUB | 208 pages | 8 MB
Argentina's Missing Bones is the first comprehensive English-language work of historical scholarship on the 1976–83 military dictatorship and Argentina's notorious experience with state terrorism during the so-called dirty war. It examines this history in a single but crucial place: Córdoba, Argentina's second largest city. A site of thunderous working-class and student protest prior to the dictatorship, it later became a place where state terrorism was particularly cruel. Considering the legacy of this violent period, James P. Brennan examines the role of the state in constructing a public memory of the violence and in holding those responsible accountable through the most extensive trials for crimes against humanity to take place anywhere in Latin America.