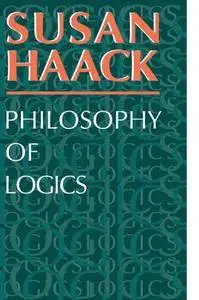 Philosophy of Logics by Susan Haack
English | 1978 | ISBN: 0521293294 | 276 Pages | PDF | 6.62 MB
The first systematic exposition of all the central topics in the philosophy of logic, Susan Haack's book has established an international reputation (translated into five languages) for its accessibility, clarity, conciseness, orderliness, and range as well as for its thorough scholarship and careful analyses. Haack discusses the scope and purpose of logic, validity, truth-functions, quantification and ontology, names, descriptions, truth, truth-bearers, the set-theoretical and semantic paradoxes, and modality. She also explores the motivations for a whole range of nonclassical systems of logic, including many-valued logics, fuzzy logic, modal and tense logics, and relevance logics.