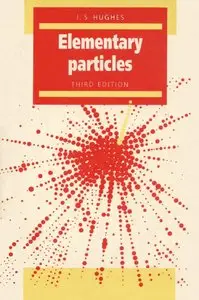 Elementary Particles
Cambridge University Press; 3 edition | November 29, 1991 | ISBN-10: 0521404029 | 453 pages | DJVU | 3.75 Mb
This is the third edition of a text that is already well established as one of the standard undergraduate books on the subject of elementary particle physics. Professor Hughes has updated the whole text in line with current particle nomenclature and has added material to cover important new developments. There is also a completely new major chapter on particle physics and cosmology, an exciting subject that has become an area of increasing importance in recent years. In this field much can be learned from the way the subject has developed, and so, where this helps its understanding, a historical treatment is used. Unlike other texts on this subject, at all stages the author closely links theoretical developments to the relevant experimental measurements, providing a sound foundation to what might otherwise be a rather abstract subject. He also provides historical background where it will aid comprehension of the material.