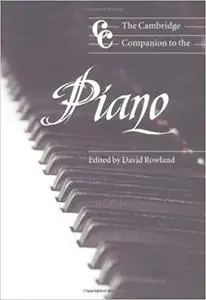 David Rowland, "The Cambridge Companion to the Piano"
English | ISBN: 052147986X | | 260 pages | PDF | 11 MB
The Cambridge Companion to the Piano is an informative and practical guide to one of the world's most popular instruments. This collection of specially commissioned essays offers an accessible introduction to the history of the piano, performance styles, and its vast repertoire. Part 1 reviews the evolution of the piano, from its earliest forms up to the most recent developments. Part 2 explores the varied repertory, up to contemporary music, with a final chapter on jazz, blues and ragtime. The Companion also contains a glossary of important terms and will be a valuable source for the piano performer, student and enthusiast.