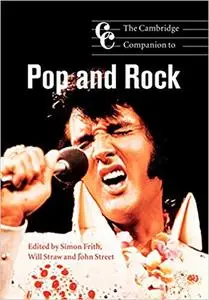 Simon Frith, "The Cambridge Companion to Pop and Rock "
English | ISBN: 0521556600 | 2001 | 324 pages | PDF | 6 MB
This companion presents a kaleidoscopic view of the world of pop and rock. Expert writers follow the rise of fifteen global stars from Elvis to Public Enemy, Nirvana to the Spice Girls. They chart the changing patterns in production and consumption, and they trace the way new technologies have changed the sounds and practices of pop. Alive to areas of current debate, they also focus on issues such as race and ethnicity, politics, gender and globalization. The anthology contains profiles of major figures from the pop and rock field. But at the heart of this companion is the music itself–rock, pop, black music, dance music, world music–its impact, its power and its pleasures.